Join us for our event about space in healthcare on the 6th of November!
Where Space Tech Meets Healthcare and Business Innovation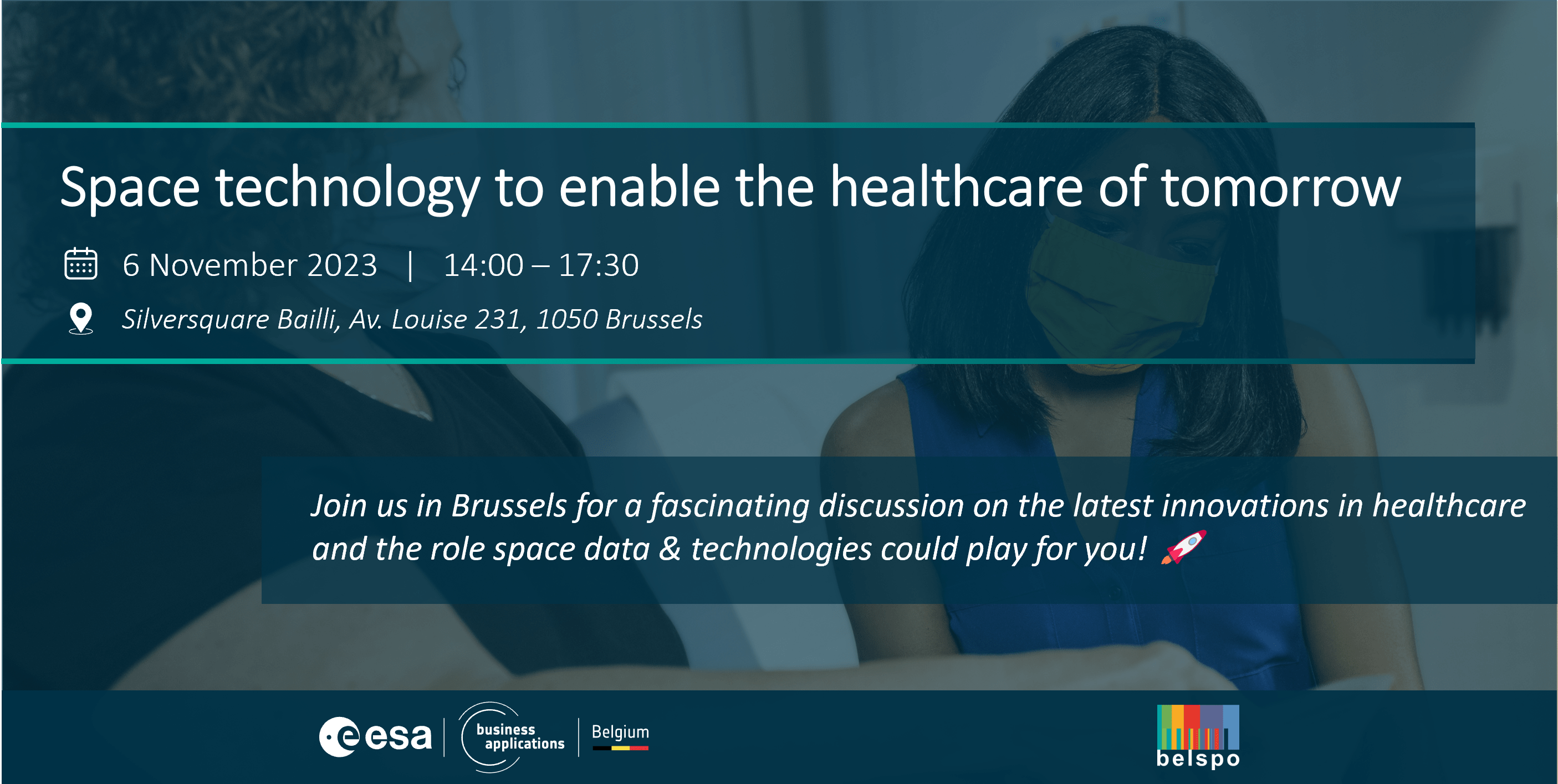 Are you interested in taking your business to new heights? Then do not miss this upcoming event!
Bringing together entrepreneurs, companies, policy makers and space lovers active in the pharmaceutical, tech and healthcare industry, you will hear about the latest trends and innovations in the healthcare sector and the role space data and technologies can have in propelling them forward.
Explore ESA funding opportunities for your space-enabled products and network with potential partners while fostering the development of innovative space data applications 🛰️📡.
When: 6 November 2023
Time: 13:30-17:30
Where: Silversquare Bailli, Av. Louise 231, 1050 Brussels
See you there!