News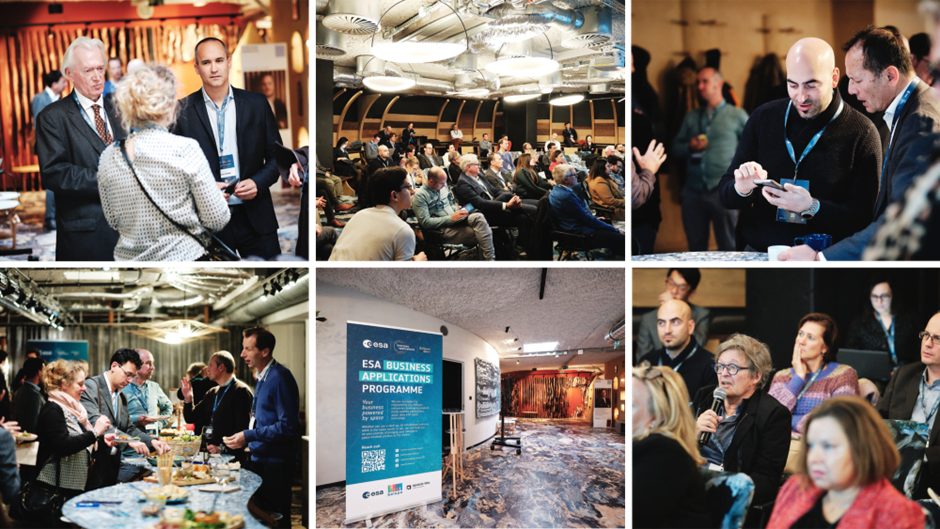 Exploring the Synergies Between Space Technology and Healthcare Innovation: Highlights from the "Space Technology Enabling the Healthcare of Tomorrow"
On the 6th of November 2023, the ESA Business Applications Belgium Programme hosted an in-person conference with the European Space Agency, "Space Technology Enabling the Healthcare of Tomorrow". We convened two high-level panels bringing together entrepreneurs, companies, policy makers and space lovers active in the pharmaceutical, tech and healthcare industry to discuss the intersection of space technology and healthcare innovation. While the first panel explored the latest trends and innovations in the healthcare sector, the second panel dove into the role space data and technologies have in propelling them forward.
For her opening remarks, Sophie Pireaux, BELSPO ESA Attachée, underscored Belgium's dedication to using space technology for healthcare and crisis response, emphasising its profound impact on society. For example, the country aims to leverage space tech for policymaking, safety enhancement and environmental protection.
Panel 1: The Future of Healthcare – Innovations & Trends
Graham Somers, Alliance Manager at GSK
Chris Van Bronckhorst, Head of EU Health Agencies and Benelux at IQVIA
Ilse Vanhulle, Acceleration Manager at imec.istart
Axel Funhoff, CEO at Achilles Design
Arnaud Runge, Medical Engineer at ESA
The conversation centred on the convergence of 'One Health,' an approach recognising the interconnectedness of human, animal, and environmental health. To comprehensively understand and manage One Health, relying solely on patient-level data is insufficient. Instead, a diverse range of data types is required. Earth Observation data emerges as a valuable resource in this context, offering interoperable data for actionable insights, descriptive and predictive information, low-latency data (near real-time) and qualitative data suitable for regulatory purposes. Moreover, by embracing global partnerships, this approach facilitates informed decision-making, early detection of health threats and innovative solutions for disease prevention and treatment.
Moreover, the panel stressed the significance of funding for space-enabled healthcare solutions, emphasising that space technology plays a crucial role across all healthcare stages (from prevention to early warning, diagnosis, and treatment). It highlighted the critical need for research and development in health tech, with institutions like ESA and innovation hubs such as imec.istart offering resources to empower companies to integrate space assets into their products at any development stage. Companies like Achilles Design play a pivotal role in concretising these ideas by guiding innovators through the entire product development journey, from conception to market introduction, leveraging their expertise in merging diverse design and engineering disciplines to produce tangible solutions.
Panel #2 – Space Applications in Healthcare
Nicolas Helssen, Innovation & Business Development Officer at ESA
Annekatrien Debien, ESA Business Applications Programme Belgium at SpaceTec Partners
Hadrien Dorchy, CEO at O-Boy
Alan Juache, Medior Researcher at Avia-GIS
Hilde Stenuit, Business Developer at Space Applications Services
Michael Ilsbroux, CEO at Epic Blue
Tom Meeusen, Project Lead at Swimtraxx
Alumni from the ESA Business Applications Belgium Programme stressed that the convergence of space technology and healthcare extends beyond a mere concept. From risk mapping of disease vectors to harnessing microgravity for personalised medicine to wearable devices, these entrepreneurs showcased their space-enabled commercial healthcare products.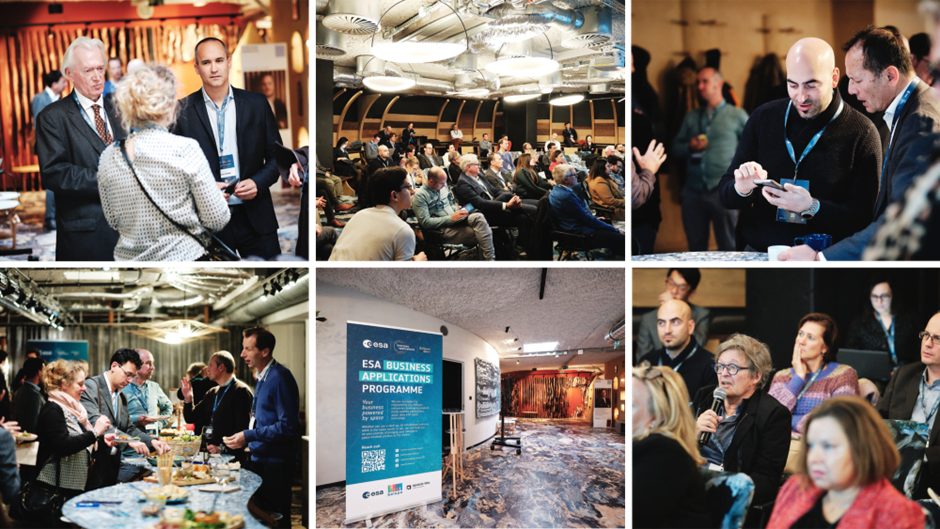 If you have a commercially viable idea that is technically feasible and involving space tech or data 🚀, we want to hear from you. From start to finish, we will help you apply for equity free ESA funding. Reach out to us, and we'd be thrilled to set up a call! 📞 https://lnkd.in/e6re5W4S   
If you couldn't make it to the event and wish to delve into the speakers' presentations, you can access their slide decks below.
Speaker presentations:
Panel 1
Panel 2